Shalonesti
( active members)
Click Here to View Clan Roster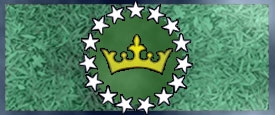 Current Leader: Aelysse
Current Wars: | Bloodlust | Justice | Talon | Conclave | Wargar | Chaos | Shadow |
Watcher: Zypher
Voucher(s): 0
Super Voucher(s): 0

War Statistics:
Justice: 60 kills, 304 deaths
Wargar: 3303 kills, 2272 deaths
Knighthood: 19 kills, 19 deaths
Bloodlust: 2809 kills, 5601 deaths
Slayers: 363 kills, 548 deaths
Conclave: 31 kills, 34 deaths
Shadow: 884 kills, 1451 deaths
[ Shalonesti ] - The house of the Shalonost has guided the Shalonesti for thousands of winters, since the beginning of time. We, the Shalonesti, are the first born of the Gods. The Shalonesti are lead by the Speaker of Moons and the four leaders of the houses who form the Senate. The Speaker and house leaders possess one vote each, and they may only be replaced by secession or a majority vote within the senate.

Within the clan, there are five houses:
(NOTE: Houses are not class based, a cleric may join House Mystics, etc.)
House Shalonost, Royal, ruling house of the Shalonesti.
House Sha'falas, Protectors, protect the Shalonesti from aggression.
House Sha'enlas, Mystics, keepers of Shalonesti magical knowledge.
House Sha'evlas, Guardians, devote their lives to Shalonesti's religion.
House Sha'relas, Shapers, keepers of Shalonesti lore and legends.

Only those possessing elven blood may join the Shalonesti, and only those of purest Shalonesti blood may ever hope to lead. Even then, the newest member will not be admitted into one of the Houses until they have proven themselves to the clan. Until then, they are nameless and without voice.