Ganth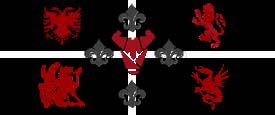 Leader: Saiboth
The kingdom of the minotaur on the continent of Icewall.
The minotaurs are a fierce and honour bound race, with loyalty to the Empire and to their families. Family dominance of the Empire ebbs and flows, with each having their own varying interests.
Minotaurs believe that their race is divinely inducted to be the dominant race of the world by ALL the Gods. Stewards of all, they are to dominate the world in the soon to be realized future.